Recently I came across someone selling lotion bars, they smelled divine and looked delicious! At first I thought they are some mouth-watering sweet treats! I looked at the ingredients and actually thought to myself that I can make it on my own. A quick search over the internet and viola I was all pepped up to make my own Lotion Bars!!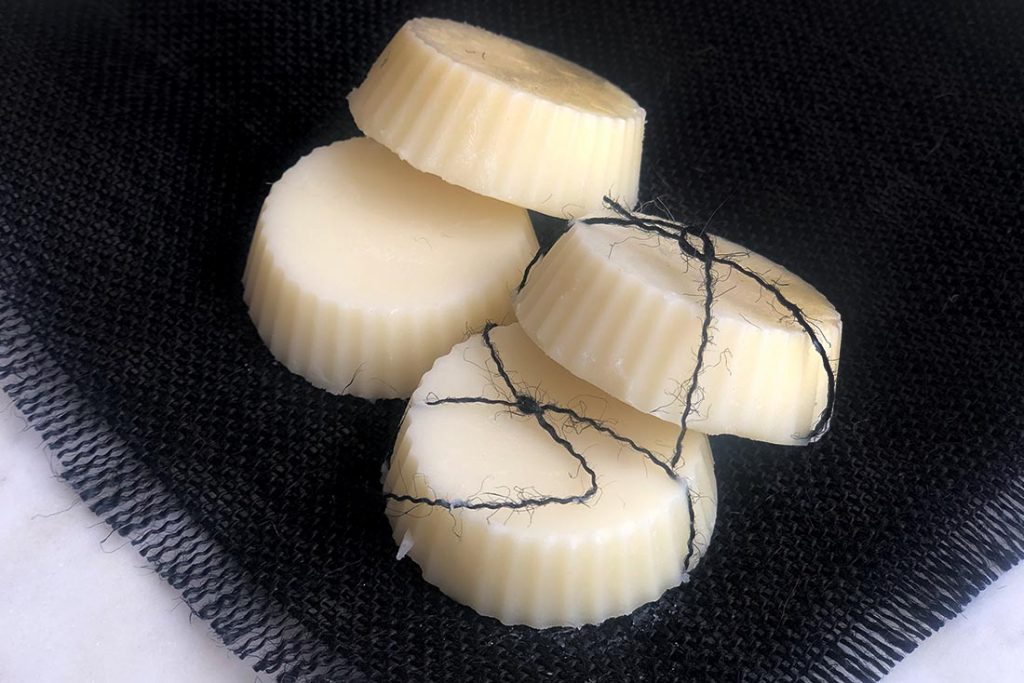 Making homemade lotion bar is a very easy and simple process and requires only 4 Ingredients. Lotions bars are ultra nourishing and are perfect for dry areas like heels and elbows. I have dry skin and have tried many products only to come to conclusion as to why I didn't try these handmade lotion bars before!
The handmade lotion bar is silky and buttery with a smooth, light and luxurious texture. It has mild fragrance and literally melts on your skin leaving behind smooth baby like skin.
Need a reason to love them?
They are relatively inexpensive to make and they make of a thoughtful gift for your friends and family. I usually keep one in my purse and therefore don't need to stress about spilling of lotion especially while travelling and keep one in my bathroom for daily use.
You may be wondering what is a lotion bar?
A lotion bar is a solid bar at room temperature and looks like a soap but melts when it comes in contact with your skin. It is even easier to make than lotions because it doesn't require any emulsifying with water.
It contains all wonderful ingredients like butters (Like Shea Butter, Cocoa butter, Mango Butter), Oils (Sweet Almond Oil, Coconut Oil, Olive Oil), Beeswax, added to keep them solid at room temperature and Essential oils which have moisturizing and healing properties.
Rub lotion bars between your hands or on the desired area (elbows, feet, hands, knees etc) and then massage the skin as needed.
What you will need for making a Lotion Bar?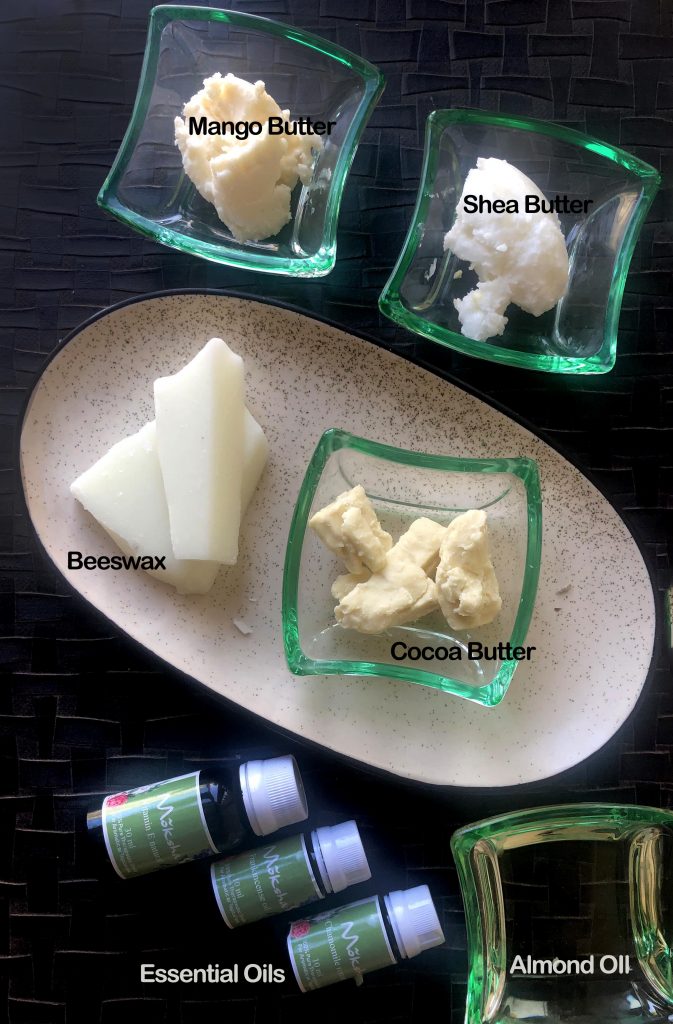 Instructions:
Combine Butters, Almond oil and Beeswax in a double boiler. Continuously stir the ingredients together until melted, then remove from heat.
Let it cool for sometime.
Add Essential oils of your choice and Vitamin E oil if you are adding.
Pour the liquid in the mould
Let it cool for 1-2 hours before unmoulding them.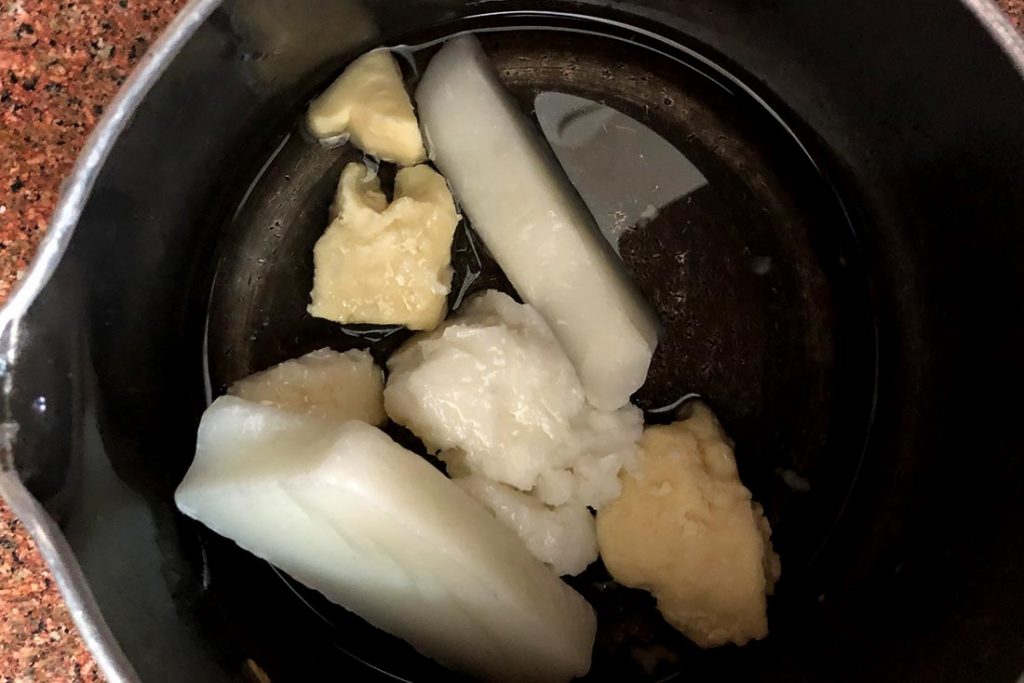 About the Ingredients:
Luxurious and silky smooth, this particular recipe is my absolute favourite as it keeps my skin feeling so smooth and smells wonderful. You will love the way your skin will feel and will feel good about the ingredients you have put in your body.
Cocoa Butter : Cocoa butter rich in Vitamin E and fatty acids and it improves skin tone and elasticity. It is often used to sooth dry skin, rashes, stretch marks, eczema and psoriasis.
Shea Butter: Shea butter is a champion skin moisturizer and contains essential fatty acids which protect and nourish the skin.
Mango butter: Mango butter is slightly grainy and light in texture. It is high in Vitamin A, C and E and is wonderfully nourishing for the skin. It works best for dry skin and smoothens rough patches.
Sweet Almond Oil: Sweet almond oil is light weight and great for sensitive skin.
Beeswax: Beeswax adds a protective barrier to skin which helps to lock in the moisture and also helps to keep the bar firm. It adds vitamins and minerals to any recipe it is used in.
Vitamin E: Vitamin E is an antioxidant and helps to smoothens skin and reduce wrinkles. It also extends the shelf life of Lotion bars by preventing oils and butters from going rancid prematurely.
Essential oils: Following is the list of essential oils which are good for skin
Lavender – good for dry and sensitive skin, stretch marks, wrinkles, reduces inflammation
Frankincense – Anti-aging, helps prevent scarring
Roman chamomile – good for dry skin
Tea Tree – good for acne, dermatitis, eczema, rashes, sunburn
Geranium – good for dry skin, diaper rash, wrinkles
Helichrysum – heals scars, wrinkles, helps treat acne
Sandalwood – good for dry skin, wrinkles
Butter, oil and beeswax are used in same proportion. For making smaller batch, reduce the quantity in half and for bigger batch sizes double up the quantity.
Be careful not to add essential oils to hot butter and oil mixture as essential oils are volatile and can evaporate if your butter is too warm. Add them once the Butter mixture has slightly cooled off.
You can use any choice of essential oils depending on your preference
You can also add flower petals, coffee powder to make an exfoliating lotion bar. Just add them before adding essential oils.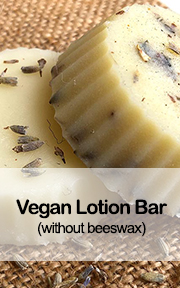 Also Learn how to make Vegan Lotion Bar (without Beeswax)